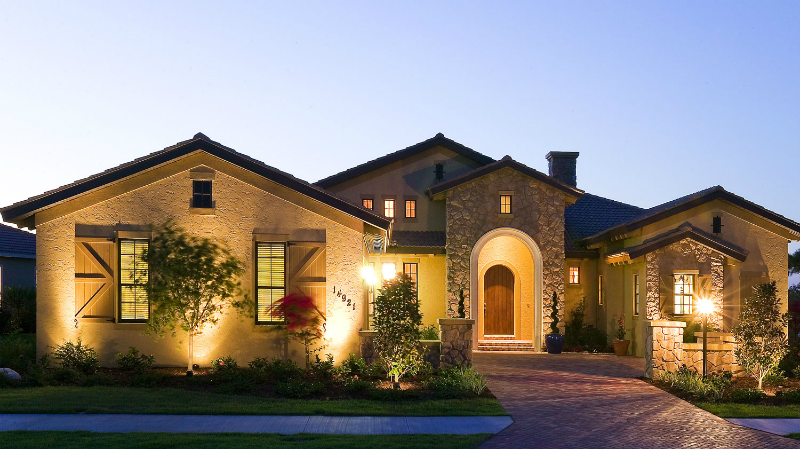 June 17, 2015 Newsletter – 
Here's a hopefully useful update. There have been some changes in trends and recent information that may be of interest to you. I'll start with the question I am often asked.
What's the real estate market like in the Clearwater area?
Okay, that's too general, so let's split it up into various types of properties – Single Family Homes and Townhomes/Condos. Let's also look at the type of sales (regular or traditional; Foreclosures and Short Sales).  This will enable us to better answer the question.
Residential – Single Family Homes
The local county – Pinellas County – consists of the cities of Clearwater, Belleair, St. Petersburg, Safety Harbor, Dunedin, Tarpon Springs and more. In April 2015 there were of 985 single-family homes sold in the traditional manner – meaning not via a foreclosure or as a bank owned property or as a short sale (one where the property is being sold "short" of what is owed on its mortgages).
This is a whopping 32% increase over the sales in April of 2014. That's one heckava increase. The main reasons for this increase include lenders now being more active with more loan programs (and low rates still continue!), there is an increase of "For Sale" inventory and real estate is viewed again by many as a viable investment. If anyone watches TV, there is an increase in advertising.  For those who look at newspapers, there is much more coverage on the subject. And online advertisers and marketing companies have increased dramatically and are competing for the business of real estate professionals as well as the public.
Short Sales of Residential Homes
This used to be a hot arena of activity. Short sales totaled only 49 in April 2015, a decrease from 89 in April of 2014. That's a 45% decrease. There are simply less and less of these type of properties available. One large reason is that lenders who are involved have either completed foreclosure proceedings or have taken on the function themselves to sell these properties. What was once a large, busy sector of the sales marketplace is now down to a small trickle.
Residential – Townhomes & Condos
There were 718 sales in the county in April 2015 of townhomes & condos, versus 586 sales of such in April 2014.  This is a 23% increase. Florida is where townhomes and condos are a big part of the market.  They are almost equal in volume to single family homes.
Short Sales of Townhomes & Condos
This is now an even smaller section of the grocery store of real estate. Short sales of these decreased from 24 in April 2014 to 12 in April 2015. The level of activity, just as in single-family homes, is down significantly.  And, for basically the same reasons noted above.
Cash Purchases
It's interesting to me to track these type of sales. It illustrates what people or investment groups are willing to open their wallet to, and in what quantity. First, there was a total of 2,103 residential sales in April 2015 –  of all types of residential property sales. Of these, 990 of these were paid in cash. That is 47% of all residential sales.  It makes for faster and simpler and cheaper transactions for all concerned.
Looking more closely at what this covers –  92% of the properties sold at $50,000 or below (remember, this is not Silicon Valley) were completed with cash. But, at the upper end there were cash sales as well – 3 out of the 5 sales above $2 million were done with all cash (no mortgage).
It clearly appears that real estate is again considered to be an acceptable alternative to cash.
Forelosures…. and Owing More than One's House is Worth
Although not a happy subject, statistics in this sector do provide insight to the marketplace In Tampa Bay. Lenders from April 2014 to April 2015 repossessed 16,664 homes. That sounds like a lot, and it is!  But, it is a decrease of 2.6% from the previous annual period. It is a trend that is decreasing.
To put it into perspective, Tampa Bay is ranked 4th of a total of 169 metro areas in the U.S. in the total # of foreclosures in April 2015. Not exactly a sign of distinction, but the marketplace here started very low and continues to get cleared out of underwater properties.
In the U.S. the number of completed foreclosures fell by 25 percent, which is now down to 1/3rd of the level it used to be at in mid 2011. That's nationwide. That's significant. One reports says that responsible factors for this are employment recovery, alternative solutions to foreclosure and increases in home values.
Here's some related data – in April 2015 a total of 7.7 percent of all Tampa Bay homeowners were seriously delinquent on their mortgages (more than 90 days late). Keep in mind that it was over 10% in April 2014.So, this is actually an improving trend.
Here some "Yikes!" type of data – in the Tampa-St. Petersburg-Clearwater area and nearby counties have a total of 98,907 homes whereby the mortgages exceed the current value of the home as of April 2015.  This is about 19.2 percent of those homes that have mortgages.  It must be noted that this is a much improved scene from where it was (30% and up) in years past.
Conclusions:
There is a significant increase in sales activity.
Cash is still being used as people consider real estate a viable investment.
Although not reported much, there remain a lot of homes underwater in the area (about 1 in every 5 homeowners), although this situation continues to improve year after year.
Bragging Section:
We made the Top 25 list again for Real Estate Residential Sales for 2015 as reported by the Tampa Bay Business Journal.  We remain the only brokerage in the Tampa Bay area who has placed themselves on this Top 25 list for both Residential and Commercial real estate.
Upcoming:
Prices, to be covered in another newsletter, have recovered from the recession and have come up significantly in the past couple of years.  They are now generally stabilized.  More data on that later. I hope this brief update has been of some interest and use.  Your questions or comments are quite welcome.