First-Time Home Buying
How To Close on a House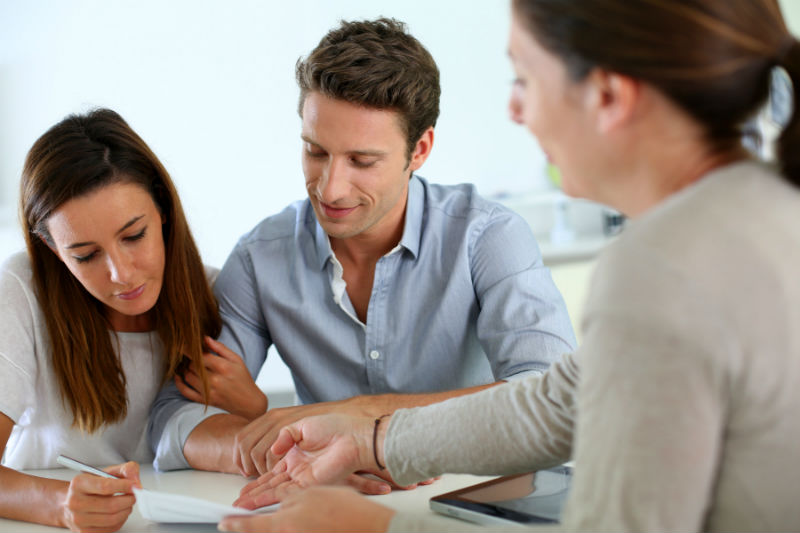 First, a little about "escrow". An escrow holder is brought on to assure your property closes on time and the closing process goes smoothly. When funds are held by a third party in a transaction between a buyer and a seller, it's in escrow. For example, in a Web auction, PayPal is the reliable third party that holds the buyer's cash, and then hands over the funds to the seller.
The escrow agent insures that all terms and conditions of the seller's and buyer's contract are reached prior to the sale being completed. This includes securing payments and paperwork, finishing required forms, and obtaining the release documents for any loans or liens that are to be cleared with the transaction, assuring you have a clean title to your place before the final price is fully paid.
The certificates the escrow agent may obtain include:
Terms of sale and any seller-assisted financing
Requests for payment for various services to be paid out of escrow funds
Loan documents
Tax statements
Fire and other insurance policies
Title insurance policies
Closing on the home happens when the steps of the escrow are done. At this time, all payments and fees for inspections, title insurance and real estate commissions are paid out. Title to the property is then transferred to you as buyer and correct title insurance is issued as outlined in the escrow policy.
At the close of escrow, payments of funds are made in an acceptable form to the escrow. You'll know when it's time to submit the form of payment.
Whether it's your first property or your next house, I'll educate you through the process. E-mail me at Brian@stonebridgerealtors.com to get some free information. 
The Escrow Holder Will:
Prepare escrow instructions
Request title search
Meet lender's guidelines as specified in the escrow agreement
Receive payments from the buyer
Prorate insurance, tax, interest and other payments according to instructions
Record deeds and other legal documents as instructed
Request title insurance policy
Close escrow when all instructions of seller and buyer are complete
Disburse payments and finalize instructions
The Escrow Holder Won't:
Tell you what's best – the escrow holder must stay at a fair, third-party status
Offer opinions about the outcome of your taxes
---
Mortgage Escrow Account
Creating a Mortgage Escrow Account helps keep track of on-going expenses while there's a loan on your house. Though most home buyers make payments via their monthly mortgage payment, Escrow Accounts are deposited into at closing as well.
Now you know more about how to close on your future home. And, you can be a better informed home buyer and future homeowner.